Artist Name: Breezy (the band)
Nationality: USA
Release title: Pale Horse
Release Genre: Alternative, Rock, Indie
Band Members: Leo Barrientos – Lead Vocals/Guitar
Jay Robichaux – Backing Vocals/Bass
Nick Mentillo – Backing Vocals/Drums
Will Traylor (current) – Backing Vocals/Lead Guitarist
Niki Barrientos (on recording) – Lead Guitarist
If you enjoyed these thoughts by Breezy and would like to find out more about their work, visit their official channels below.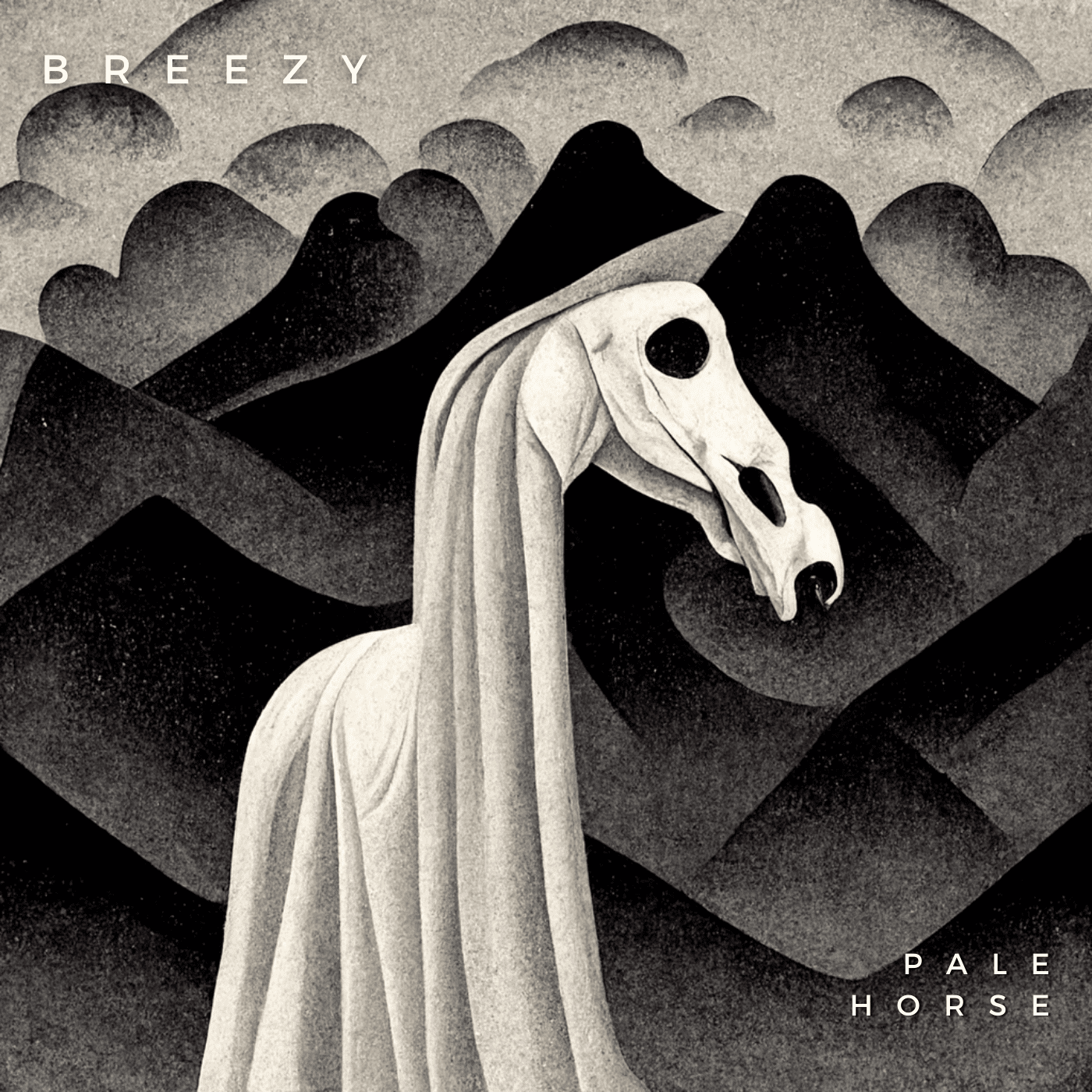 When did you start writing/producing/playing music and what or who were your early passions and influences? What was it about music and/or sound that drew you to it?
Leo: I first started playing guitar at 14, didn't start writing music till 18, I was at Outsidelands in 2008 seeing bands like Wilco, Radiohead and had this 'aha' moment, started taking it really seriously.
Nick: I started at 10, playing drums in grade school. I got my first kit around 15. Played in bands in high school and met some seriously good musicians in college. After college I moved out to Portland with the intent to play music and have been playing in various projects for a decade now.
Will: I started playing piano at 7, classical, until one day my teacher played some jazz and I was drawn to that walking bass line. Made me say screw the piano, I want to play bass, and I saved up to buy myself one. Everyone said I played bass like a guitarist, so I picked up a guitar, went to 2 different music schools, got deep into jazz, and haven't really stopped since.
Jay: I was raised playing music with my mom, who played piano in a Baptist church. I was always playing with the instruments that she had laying around. When I got a little older I would go to friends houses and just jam whatever instrument was needed. Started playing bass more steadily in a band, and eventually got into Fugazi and bass and drum music.
What would you say are the key ideas behind your approach to music and art?
Leo: I like bands to be democratic about things. Let ideas happen naturally, instead of forcing them. I love being inspired by the music I listen to and musicians I play with. But the number one thing is having fun. I think it's too easy to get trapped worrying about promoting your project and being on social media, but at the end of the day you should have fun.
Jay: There's this odd thing with music, where you can tell almost right away if you're going to gel with someone. I knew right away playing with Nick in 2016 and in 2019 when Breezy formed. Playing together, we've all developed this language as a band. We just know how to communicate with each other through music, and we all agree that music is just another form of communication.
Art can be a way of dealing with the big topics in life: life, loss, death, love, pain, and many more. In which way has music – either your own or that of others – contributed to your understanding of these questions?
Will: I think of 'Maggot Brain', the expression of Eddie Hazel's guitar work. That was, in context, invoked by playing to the news of hearing your mother passed away. Knowing I could feel emotions through his guitar playing, I could feel the sorrow he was expressing. I was shocked, I didn't know that music could affect me that way, so I was curious to find out more. I ended up suffering two brain injuries when I was younger that affected my ability to play physically, but I would hold onto the expressions in my head that were still there. It motivated me to work my way back to recovery, all because of the way music makes me feel.
Tell us about this single, your first release, Pale Horse. Is there a story behind it? What were the influences or inspirations to write it?
Leo: I wrote Pale Horse in the winter of 2019. I had this idea to write a chord change using every single note walking up a scale while still making it sound approachable. This built the basis for the guitar. For the lyrics, it's kind of a response to my religious upbringing. I grew up evangelical, but I grew to notice the hypocrisy of the church I was raised in. This song is like a tongue-in-cheek conversation between a Horseman of the Apocalypse with a modern-day Christain who's so caught up in themselves they've become blind and apathetic towards the end of the world going on around them.
Could you describe your creative process behind the album? Where did the ideas come from, how were they transformed in your mind, what did you start with and how do you refine these beginnings into a finished song?
Nick: For Pale Horse, I remember Leo sending the demo for the track and I instantly had this idea in mind of a late but large entrance by the band. When we first got together to play it, it just kind of came together that way, rather naturally. We decided we wanted to record before our original guitarist, Niki, moved back to Corona, CA, his and Leo's hometown. We got together in April of 2021 after a couple rehearsals and did two days of recording. We tried to keep the songs loose and capture some of that live feeling. The long intro in Pale Horse was improvised during the final take, something we do now as part of the song.
Releasing music is such a mammoth effort. What are the biggest challenges? What things did you learn in the process?
Leo: I've been doing work in the music industry for over a decade now, with Breezy and my previous project, Castle Pines. I learned very quickly how to market this intangible thing known as music. With that, I also learned there's a lot of inequity and not a lot of fairness in the music industry as far as who gets paid and what they get paid. It made me re-approach music, to where now I'm doing it because sometimes art just needs to exist and you just need to create it. So that kind of informed my marketing and promotion of this song. It's fun to me, it's fun to find the audience that relates to us. We're ironic, we don't take ourselves too seriously, and I feel like people resonate with that.
How did you go about choosing your recording/mixing/mastering engineer? Any advice for anyone else currently going through the process?
Nick: Breezy is unique in that anyone in this band could record an album, mix it and release it and it would sound amazing. I'm just fortunate to have the space, gear, software and time to do our recordings. For Pale Horse, we used my basement studio, 16 tracks live into Pro Tools. We set up the amps in isolation rooms and recorded on headphones to scratch vocals. The idea was to capture who we are as a live band and get that room feel as much as possible. For mastering, Cefe reached out to me earlier this year and we got along really well, and we all really dig his work. Cefe provides something invaluable to music, he's another set of ears, another set of gear and another person who's passionate about your project. My advice is find someone who's invested in producing great music with you and you'll find great results.
Leo: We've got a couple more tracks that are ready to go, hoping to put them out sometime before the end of the year.